The current weather
Today: Unsettled weather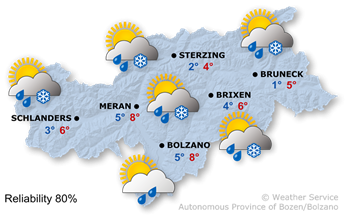 In the afternoon mostly cloudy, only sunny spells with some showers. Snow line around 1000 m in the evening. Maximum Temperatures between 2° and 8°.
---
Tomorrow: Weather improvement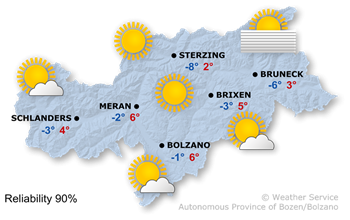 Sunny weather with possible fog in some valleys in the morning. Maximum temperatures from 0° to 6°.
---
Next days Weather forecasts: Sunny, on Friday unstable
Mostly sunny on Wednesday, local patches of morning fog. Also on Thursday very sunny weather. On Friday cloudy sky with widespread snowfall. Saturday unstable conditions with some showers.