The current weather
Today: Unsettled weather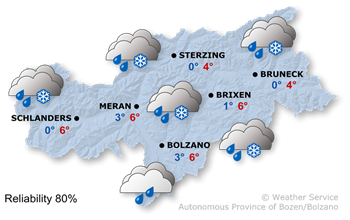 Very cloudy with rain and snow, snow line around 1000 m. Stronger precipitations in the following night, level of snowfall sinking to 500 m. Maximum temperatures between 3° and 6°.
---
Tomorrow: Rain and snow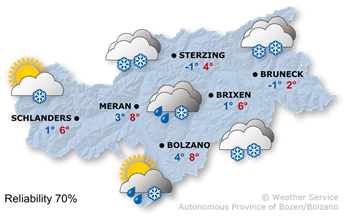 Wintry conditions in the higher valleys above 500 m with snow fall in the morning. During the day precipitations will stop starting from the west. Unstable conditions until the evening in the Dolomites. Everywhere dry in the following night. Maximum temperatures from 1° and 8°.
---
Next days Weather forecasts: Unsettled weather